Well, wordpress is one of the largest used CMS system in the world and many sites are developed using wordpress, which is running successfully. Also wordpress has wide variety of plugins support, themes, paid or free, which makes it a lot more easier to use, but what if you want to choose some alternative of wordpress which is easier to use.
Although, we are big fans of wordpress, but there are lot more alternatives to wordpress which you can check and use. So here in this article, I will provide you list of some of the better alternatives of wordpress with pros and cons of each.
E-Commerce wordpress alternative
Shopify
This name is getting big and big, in e-commerce platform, if you are looking to create an e-commerce platform, shopify is a great choice.
Shopify is, in our experience, the easiest store builder out there for big projects.
On top of it, they offer neat, responsive designs that will make your store look good on any device. They also have a big community of users, partners and developers.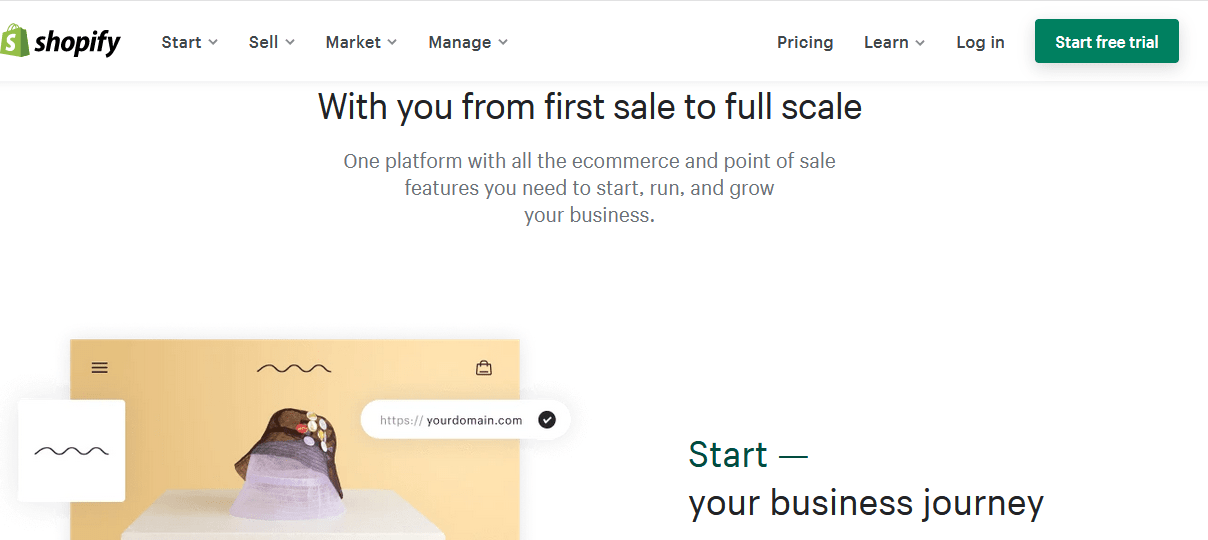 Pros
Shopify provides you tools to create & setup your site easily.
You can then extend your Shopify store further with themes and apps.
Easily integrate PayPal or simply use the Shopify POS for an easier payment transaction.
Cons
Unlike wordpress, it is only focused on e-commerce platform
There are no SEO plugins like wordpress.
BigCommerce
BigCommerce store builder is also a good option to build medium to big online stores. Specially if you are looking to create multi-currency ecommerce projects or you need all the SEO features you can get.
It is a hosted e-commerce solution that allows the users to set up their own online store and sell their stuff.
It also includes hosting, themes as well as apps to help you get your site up and running. It is easy to use and have great security.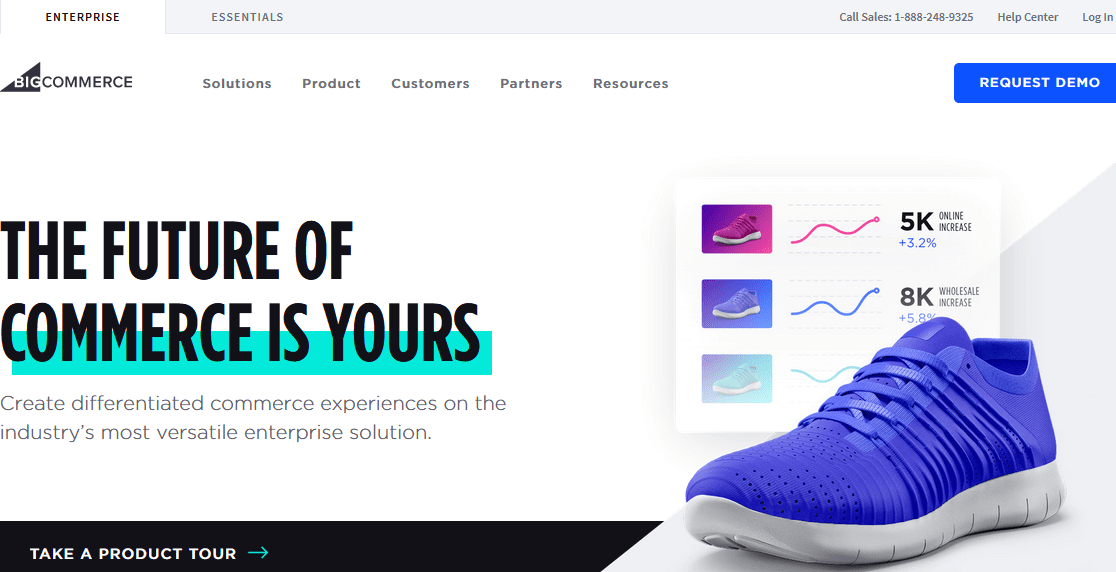 Pros
Easy to use and secure.
it won't charge you a transaction fee for each sale that you process. However, they do have a yearly sales threshold that will force you to upgrade your plan if exceeded. 
Blogging capabilities of BigCommerce is pretty great
99.99% Uptime guarantee which makes sure that your store is up and running every time.
Cons
Pricing plans are comparatively more expensive.
Premium themes available are expensive, in comparison to wordpress.
Content management system alternatives of wordpress
Joomla
In the competitive world of website builders and content management systems, one of the original players is Joomla.
Joomla out of the box is built for blogging and publishing articles. It's a safe choice for someone looking to get their thoughts out there without worrying too much about customization.
Infact, after WordPress, Joomla is the second most popular content management system in use. With the help of third party tools, there are lots of extension available for Joomla but not as much as of Wordpress.
Pros
it's open-source and free
Joomla's security, with built in 2 factor autherization
Excellent array of support articles
It's multilingual
Cons
Limited add-ons
High server demands
Some people find it less beginner-friendly than Wordpress
Drupal
After Joomla, one of the widely used CMS is Drupal. It can handle huge amounts of data easily, which makes it another good choice as Wordpress alternative.
It is also has a big community of developers & users. Drupal covers more than 3% of all the websites on the Internet.
Drupal lets you create blogs, personal websites, forums and even social networking sites.

Pros
Drupal can help you create complex website quickly.
Easily handle other languages website, other than English using Modules.
It is highly extensible, once you understand it.
Cons
Not ideal for beginners or novices.
Installtion is difficult process.
Blogging is not simple as in Wordpress.
Grav
Grav is similar to wordpress in terms of interface, but have several different features.
Grav is a file-based CMS. That means Grav doesn't use a database at all. Content and all configuration options are stored in files.
Grav features advanced forms that let you configure the appearance of your content effortlessly, and define custom fields for all pages of your site.

Pros
Grav is a flat-file CMS, so there's no database to configure
One install of Grav can run multiple websites
There's a healthy range of skeletons, themes, and plugins
A built-in caching system for pages and images helps further improve the speed of Grav
Multi-lingual support features come bundled
Cons
As a flat-file CMS, Grav's lack of a database becomes a hinderance when it comes to large-scale projects
You'll need to have sound knowledge of Markdown in order to use Grav
Website builder wordpress alternative
Wix.Com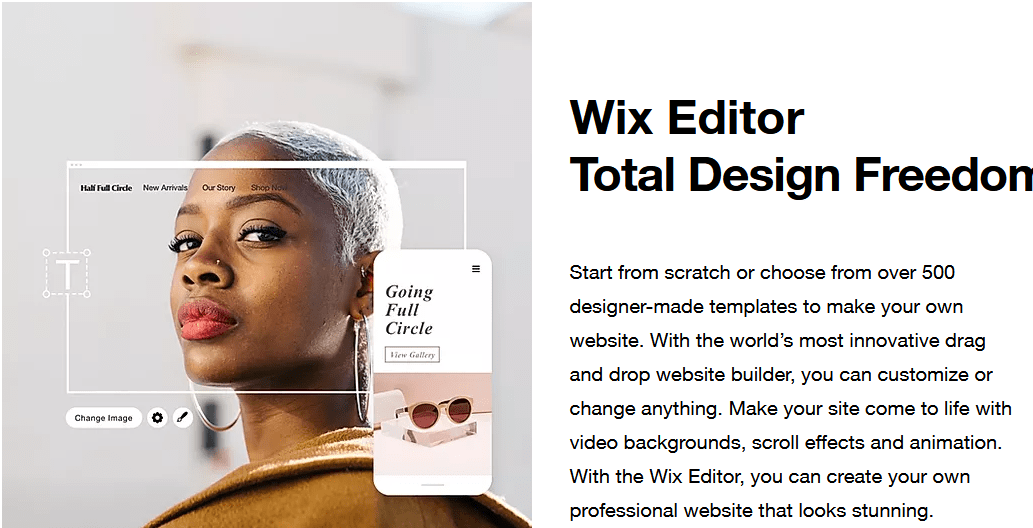 Wix is a free website builder and can be used as an alternative of Wordpress. Wix's drag-and-drop editor makes it easy to create a professional website, without having knowledge of coding.
With hundreds of templates and great tools Wix lets you build and sell through your site. Wix is suitable for anything from personal online portfolios to small business websites. 
It was first released back in 2006 and has completed over a decade in the industry. Wix is probably one of the most user-friendly website builders out there thus competing with WordPress.
Pros
Highly intuitive and easy-to-use editor
Great value for money and help features
Highest public recommendation of any website builder
Cons
Can't switch templates after your website goes live
May have to spend more on third party apps to scale your website
The sheer choice and amount of customizable options can be overwhelming
Weebly
Weebly is one of the easiest choice to build your site. You can make a drag and drop website easily without any coding.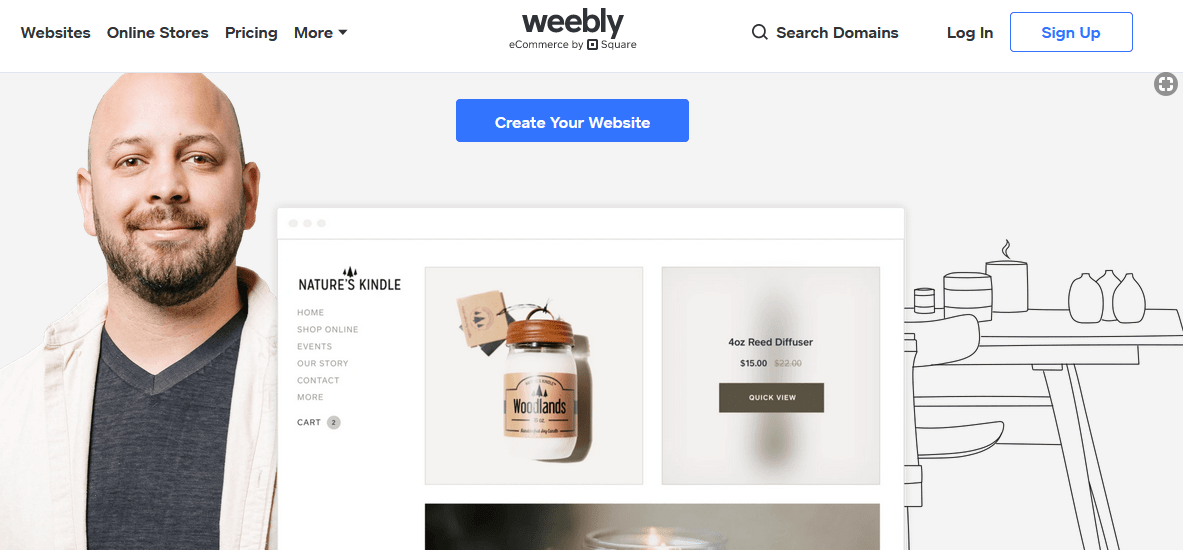 You can use Weebly without any programming skills or knowledge. It is the best choice for newbies.
Weebly offers you different tools to help you to make your site. It also offers a user-friendly admin panel.
Pros
Easy to use and build website using drag/drop functionality.
Responsive themes
Easy to colloborative with your team, you can assign other editors and give them access.
Cons
Limited design
You cannot create website with multiple languages using it.
Medium
Medium is also one of the popular WordPress alternatives to using for blogging. But it is different than WordPress.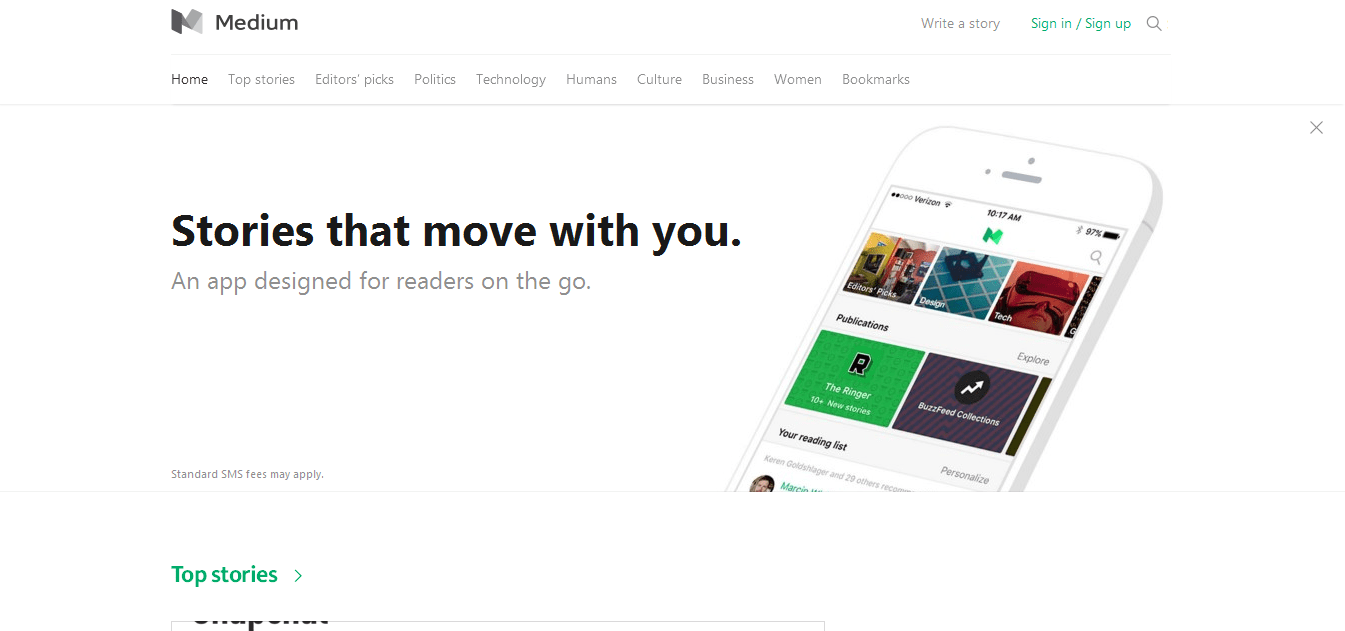 Medium Publications allows you to specify writers and editors in order to control who can write and who can edit your publication.
The main goal or aim of Medium is to provide a hassle-free platform to publishers for writing and user-friendly reading experience to readers. Medium is not a complete CMS platform because it designs to connect people & thoughts.
Medium works best if:
It is your first blog
You quickly want to build a personal brand
Talk about important topics, which you want to share with many readers
Promote and show your writing skills
Pros
Easy to get started.
Larger range of audience
More reliable way to get higher rank on SERPs, as medium get's lots of backlinks.
Cons
On Medium, themes & plugins do not exist.
Used only for blogging, no e-commerce.
Limited control over the ownership of their work compared to WordPress.