When we create a new website or blog we search for the tools to grow our website traffic quickly. So today I am going to give you name of few jQuery/javascript plugin, with the help of which you can increase more customers/users of your website.
You can use these plugin's in your Wordpress blog also.
Hello, bar help's you get more subscribers or Facebook like or you can even make a form to get a call from your customers. This tools will help you for sure, if you don't have many subscribers of your website, just place a javascript link on your website, and Hello Bar will do the rest.
First, you need to enter your site link, select your Goal, customize your goal and theme, then the last step is to place the Hello bar script on your website, that's it, you are done.

AddThis helps you add social media share button with just adding it's script on your website, besides adding social media share buttons, AddThis can help you get more subscribers by activating "Link promotion" tool from the dashboard or you can activate a "Slider" to show the more related content of a post.
This plugin is activated on our website QA With Experts.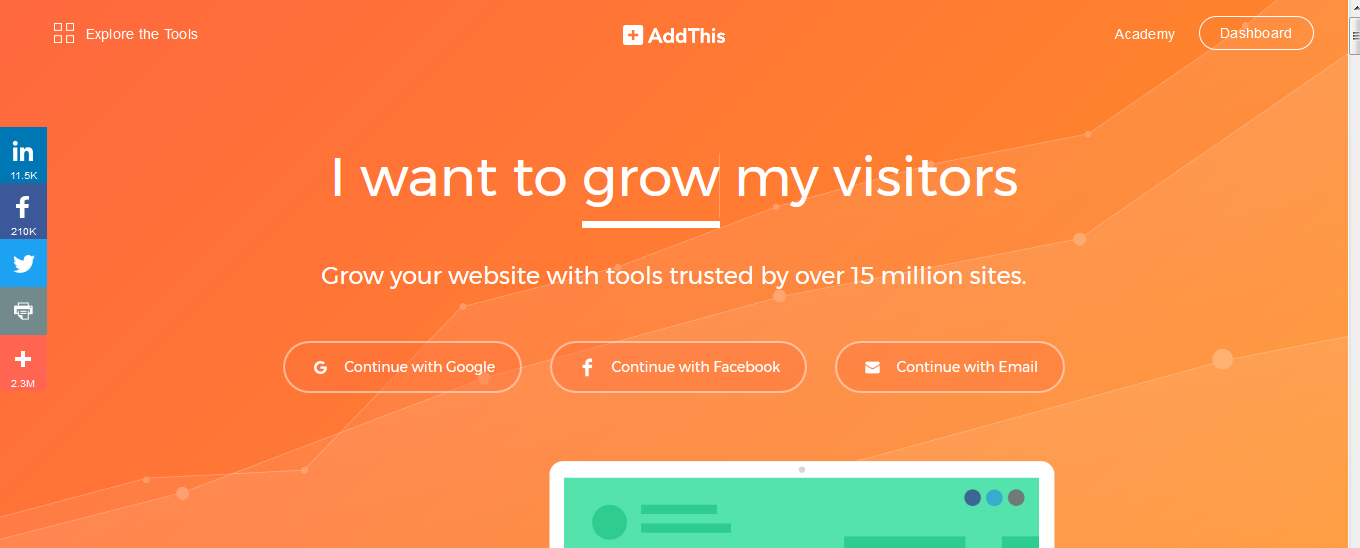 Sumo is another plugin, with the installation of it on your website you can grow traffic by adding social media share/like buttons on your website, you can create Email Subscription form for the user when they visit your website.
It is one of the widely used plugins to grow website's traffic by placing just one line of javascript line on the website.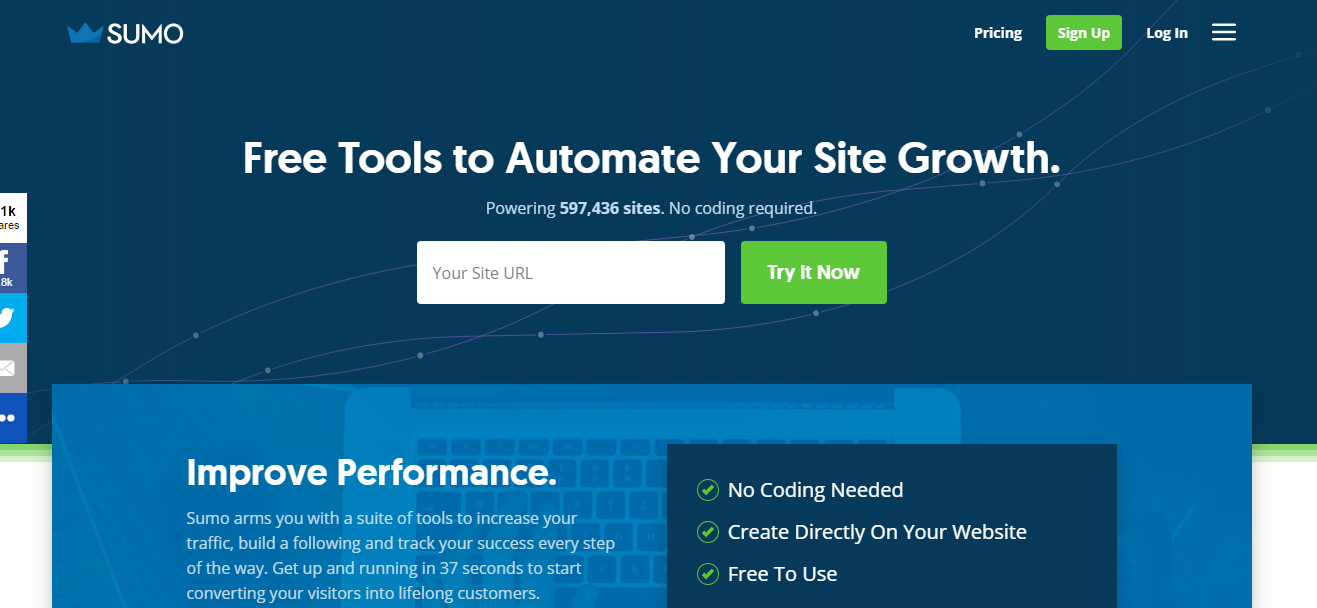 4. HotJar
Hotjar is a new and easy way to truly understand your web and mobile site visitors.
Visitor recordings and Heatmaps
Polls, Surveys
ShareThis is another alternative of above plugin and it is also used to create social media buttons on your website and give you insights of you posts like's share etc.
One of the different and unique feature of Share this is "Viral notification" , it helps you enable alerts via email or slack that notify you when content on your website is trending.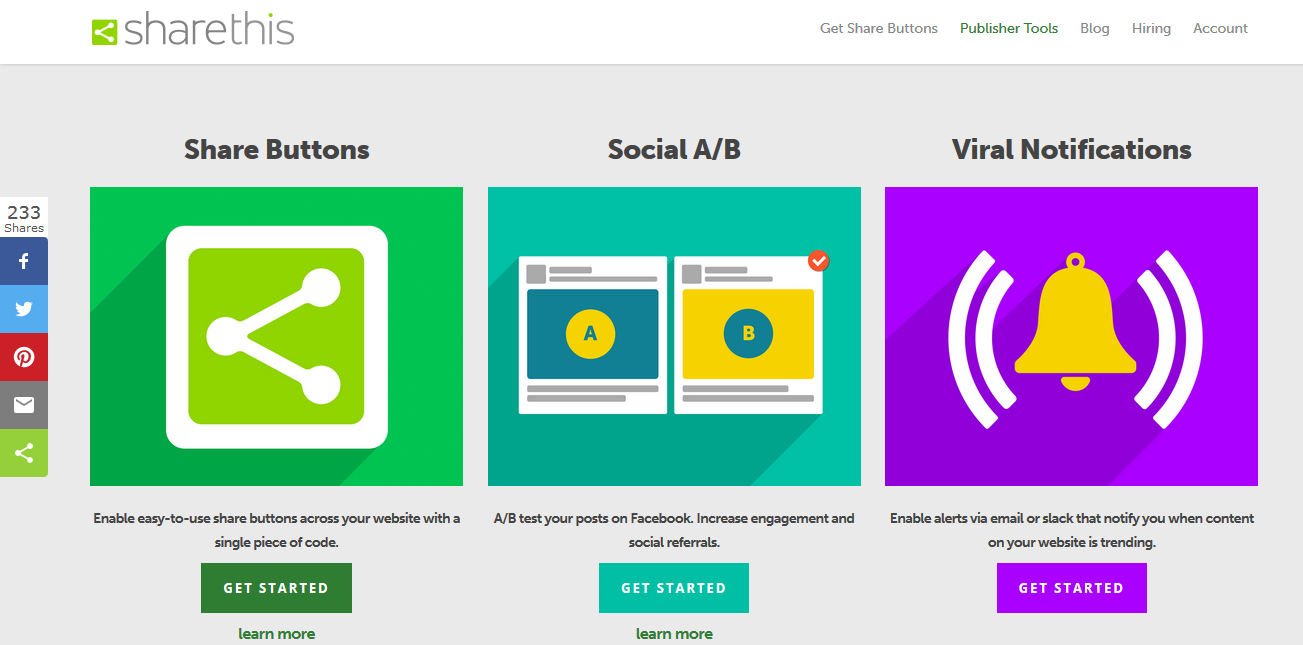 Get Site Control is another option which helps you get many widgets with just one line of code, it has features to add widgets like surveys, email opt-in forms, contact forms, popups, follow, share buttons and live chats.
It is free to one user and one site, with all the widgets.
Simple Sharing Buttons Generator is a simple web app that lets you create static sharing buttons with only HTML and CSS, that allow your users and visitors share your content on Facebook, Twitter, Google+ and other social networks.
It help you speed up your site by not downloading unnecessary JavaScript files and keep your user's activity private. You can choose from several styles, including Font Awesome, and it's completely free.
GetSocial is another tool for increasing traffic with social sharing buttons, popups, and email collection forms.
It helps you by tracking every share made on your website for social networks, it allows the users to know:
- Which social channels generate more traffic and shares in real-time
- The real number of shares, including those made on private channels, such as WhatsApp, Facebook Messenger, closed groups, Email, and even SMS
- The best content to promote through paid and owned channels
It can be installed on any website and it has a WordPress and Shopify plugins that require no code to install.
That's it, we will update in future if we find any new and interesting tool to boost website traffic, please share, like and comment your views about the post, thank you.