You need to run this command using Git terminal:
git reset HEAD~
If you don't want the changes and remove everything, run this :
git reset --hard HEAD~
Or if you don't want to write code using terminal check post below or it's source, briefly explained here
http://www.coding-issues.com/2017/03/how-to-undo-or-revert-last-commits-in-git.html
The above solution can be achieved using Git Extensions. You can download it from here link1 or from here link2
Once this is done Git Extensions will show you all the commits. Select any specific commit and right click on it. Then select revert commit. Check the below screenshot for reference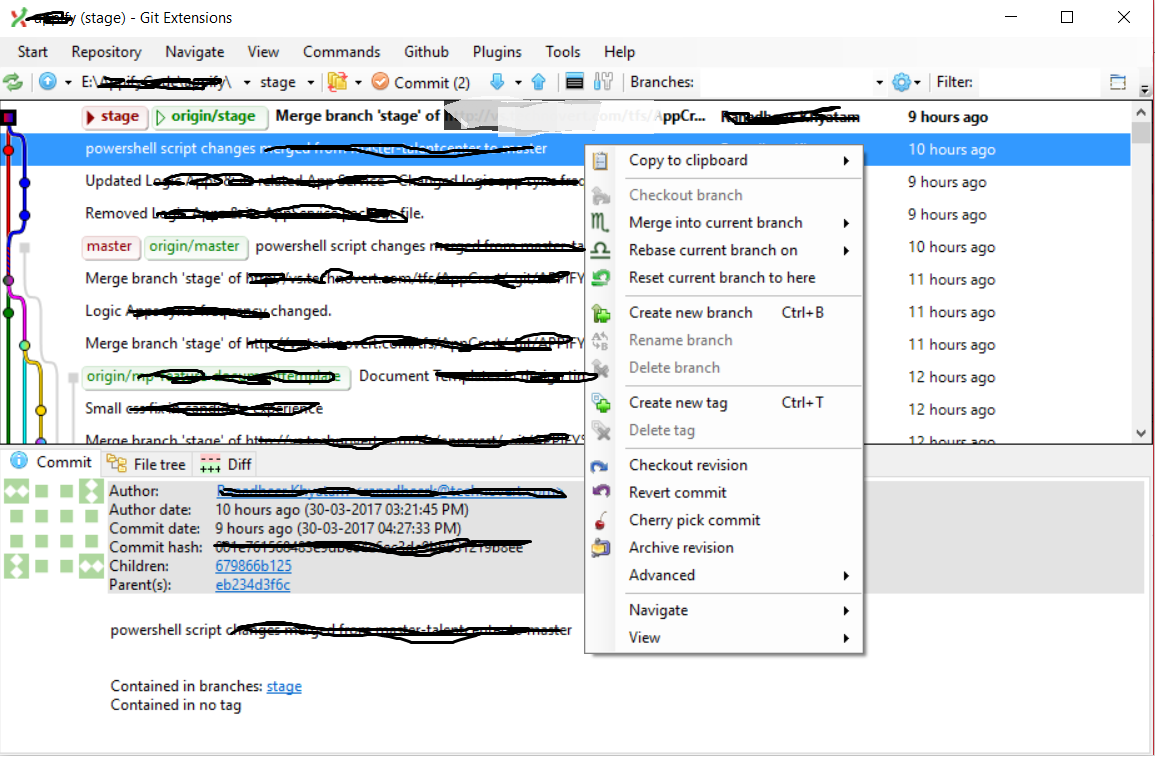 Once you select the Revert Commit option, it opens a pop-up, from pop-up select "Automatically create a commit" if you want to directly commit the reverted changes or if you want to manually commit the reverted changes keep the box un-selected and click on "Revert this commit" button.