Hi, I'm using the VM to build a website. But when I want to install the package of SignalR. It's give me this error :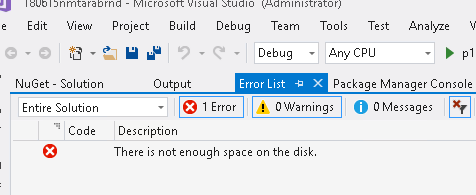 output : [nuget.org] Unable to load the service index for source https://api.nuget.org/v3/index.json.
There is not enough space on the disk.
please how can to increase the space of virtual machine now without recreating it? Thanks.
Asked by:- LuneAgile
: 2475
At:- 11/11/2018 11:34:39 AM
virtual-machine
increase
disk
---
1 Answers

Answered by:- Vinnu
1
At:- 11/12/2018 8:29:45 AM