I have an action where I am putting zip files and those zipped files are unzipped. Now, the problem is, when I am unzipping those files....those files are saved into the App_Data folder in a weird format. Note that, I am saving the directory path as the string in my database table(img1).

What I want is, I want to save the path in normal string format like this,

Because when I am trying to show those files like <a href="@Url.Content(Model.filepath)">Download</a>, I am not getting any file because of that weird format.
here is my controller(img13, img14, img15)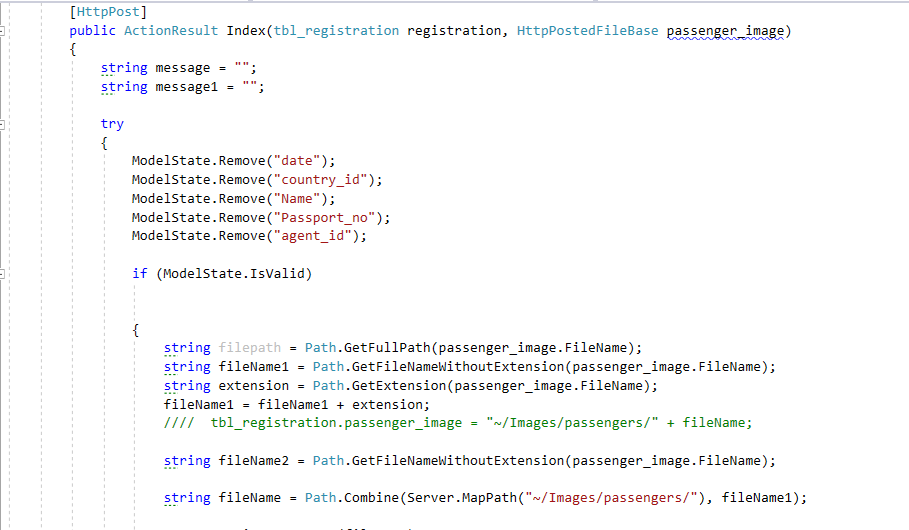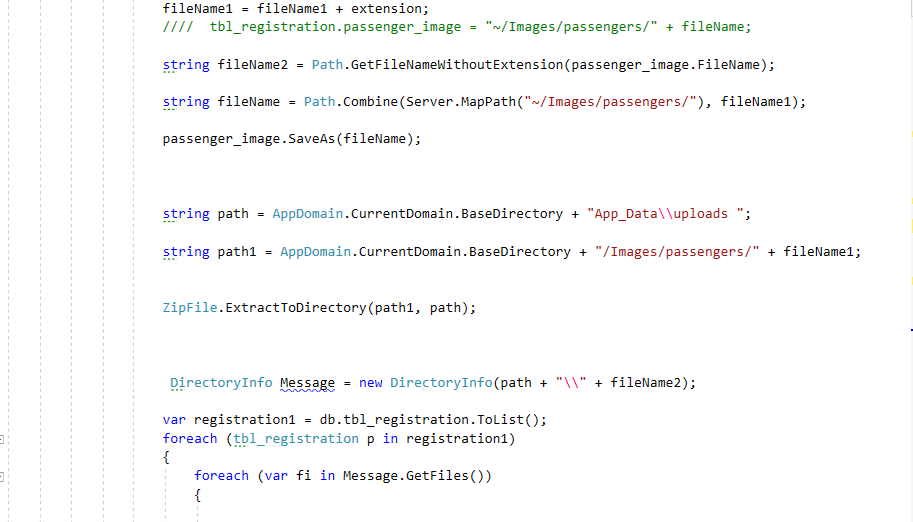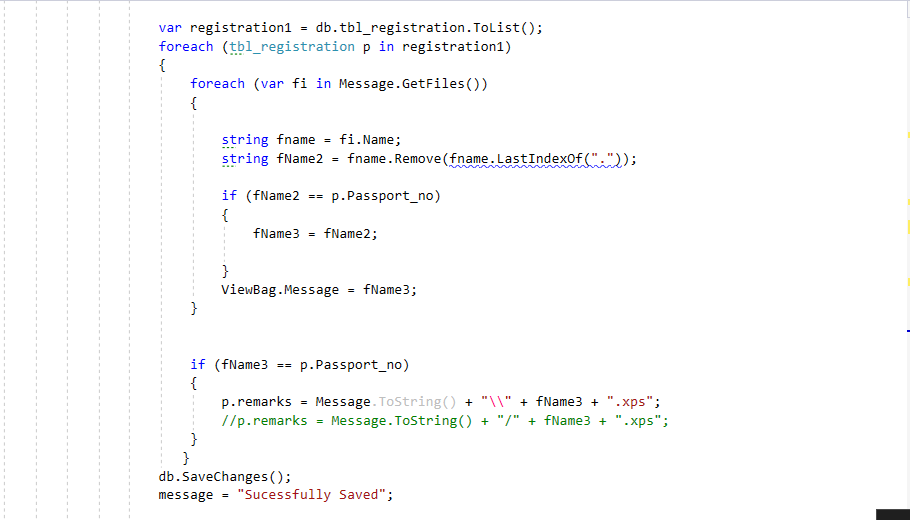 Asked by:- SalmanZahir
: 2109
At:- 11/16/2017 11:13:49 AM
---
1 Answers

Answered by:- Sam
0
At:- 11/16/2017 12:44:53 PM Updated at:- 11/16/2017 2:18:32 PM