1. Get customized home page 
The new home button features on either iPhone 7 or iPhone 7s is capacitive and it is not a button in actual fact. When we click on button it behaves like a button and give vibrations because of new Taptic engine, which makes us feel like it is clickable but actually it's not.
You can easily customize the press/feedback button feels and determine how hard you want it to be. It comes with three settings, which are High, Medium and Low. 
During the setup, you will be asked on which one you prefer.  You can, however, change it at any time by clicking Settings->General-> Home.
2. Collaborating with the Notes app
iOS 10's Notes app now comes with a new feature. Sharing notes with people through this app will allow them to edit and view the notes in real time, keeping them up to date. Simply tap the 'share' icon at the top-right corner of the note to add people to the note via twitter, email, and various other services.
3. Switching to 4K recording
The 4k recording on iPhone 7 and iPhone 7s is not switched on by default; it is left for you to switch it on if you want. First, you should know that both iPhone 7 and iPhone 7s have the capacity to record videos in 4K.  4K recording is the perfect choice when at a party if there is good light. The footage will look astonishing; however, it will consume memory space. Check below for steps to switch it on
Click on Settings
Then click on Photo & Camera
Next, click on Record Video
Then switch to 4k at 30fps.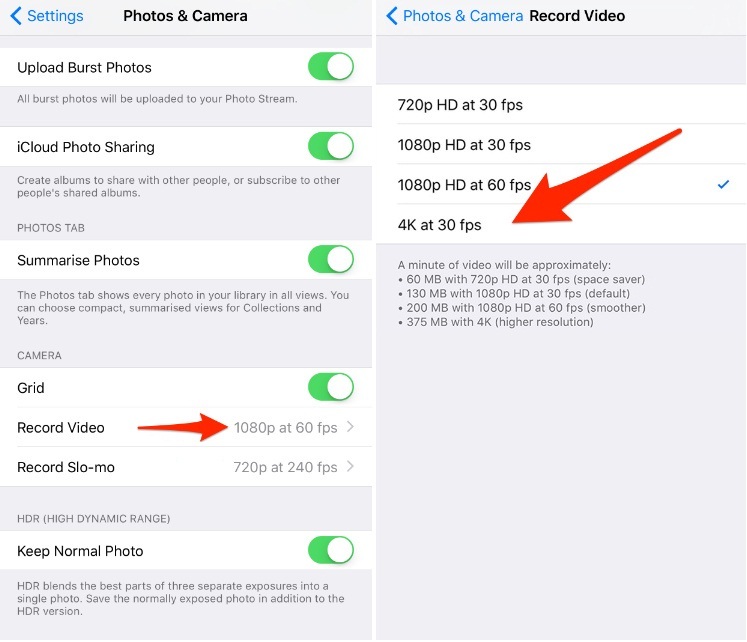 Note : - The above feature is also available in iPhone 6s
4. Delete Last Digit in Calculator App
Entered a wrong digit in the Calculator app? Instead of tapping the Clear [C] button, you can just swipe your finger to the left or right of the numbers to clear the last digit. Each swipe will remove the last digit until the number becomes zero.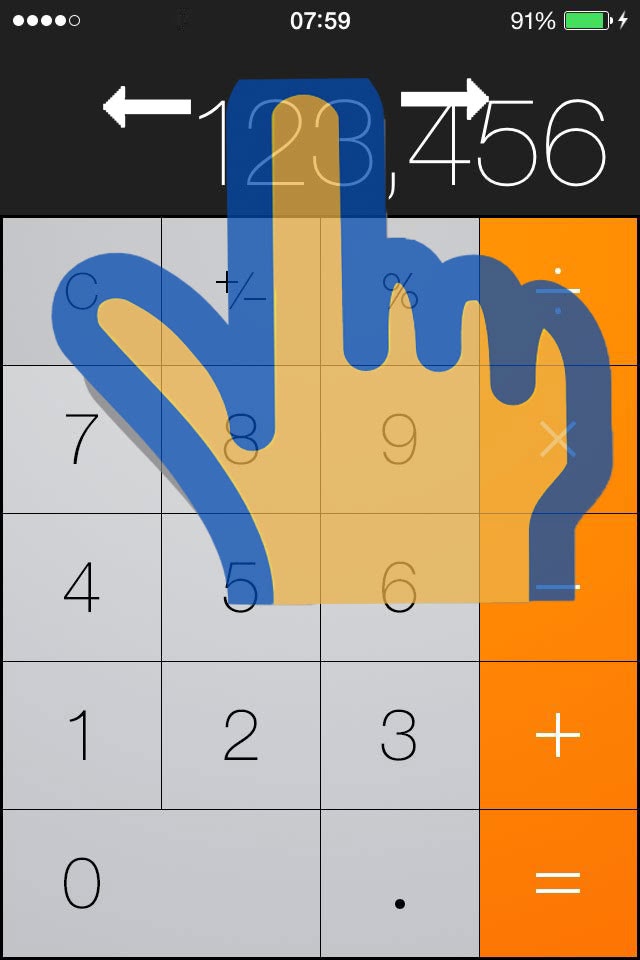 5. Use Headphone Cord to Take Photo
Shaky hands not getting you good photos? Well you can trigger a snapshot using the volume up or down buttons on your headphone.
6. Share content with AirDrop
You can share content from apps such as Photos, Safari, Contacts, and more.
Open an app and find the content that you want to share. To share multiple items, tap Select, then tap the items. With iOS 10 and later, you can also share apps with AirDrop. Just press and hold the app icon on the Home screen.
Tap Share or .
Tap the name of a nearby AirDrop user or the Apple device. If you have a Mac or another iOS device that's signed in with your Apple ID, you can also AirDrop content to that device.
7. Read Whatsapp messages using Siri
You can ask Siri to read your new whatsapp messages, You can say 'Hey siri, check what my whatsapp message's ', siri will check all unread whatsapp message's and let's you hear them.
Note :- Above feature is available from iOS 10.3

8. Quickly React to message
With iOS 10 you can quickly react to message instead of typing them , express yourself with a tapback! Double-tap a message bubble, then choose response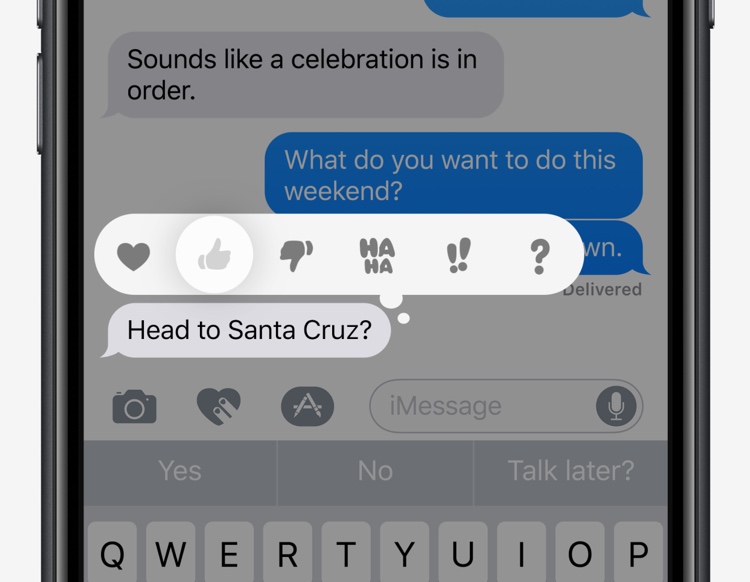 9. Turn off Raise to Wake
Both iPhone 7, iPhone 7s, and iPhone 6s come with this feature, but it can only be used if your iPhone 7/6s runs on iOS 10 and above. The new feature enables the phone to light up the display automatically any time you pick the phone up.  You can, however, switch this feature off to save battery life or if you don't like it.
Fist flick on Settings
Then look under the Display and Brightness.
Next, turn off the Raise to Wake feature.
10. Send selective read receipts 
iOS 10 has brought the ability to turn the functionality to on message read receipts for speicifc contacts, by default it is turned Off in iOS 10. 
To manage read receipts on an individual contact basis, go to the Messages app, open the conversation with the person you want to give permission to, then tap the "i" in a circle on the top right, (the info icon) and look for the Send Read Receipts. Toggle it to on/off. 
If you do want to turn on read receipts for everyone that requests one, go to Settings, Messages, then toggle Send Read Receipts to on.