Well if you are a developer or a software engineer or like to play games with high configuration requirements, and you are trying to find the best computers or laptops for it, then you have landed on the right place, here today I am going to discuss about best computers or laptop available for coder or programmers which they can buy, as If you are a programmer or developer, then having a laptop with enough hardware specification is necessary for your coding and compiling work. Having the great combination of hardware and excellent keyboard are most important aspects when you select the best laptop or notebook for programming.
Although you can run IDE's like Visual Studio and Eclipse on medium configurated PC's which has 4GB Ram, Intel i3 processor and 320GB hard disk, but they will not work smoothly, I have personally faced this problem, and will not recommend it, so here are the few laptops/pc which can help you code smoothly.
HIGH-END LAPTOPS IDEAL FOR PROGRAMMERS / CODERS
1.Acer Aspire E5-573G
Acer is here treating its user with a brand new affordable and powerful gaming laptop and comes with high level of specifications. Is listed as top on our best laptops for programming It is a perfect combination of all the basic features coming at a cheaper price. The Aspire E5-573G is an updated and revamped version of the Aspire E5-571G. Amongst many low-priced all-rounder laptops available in the market, this model of Acer faces all its rivals with a decent price-performance ratio.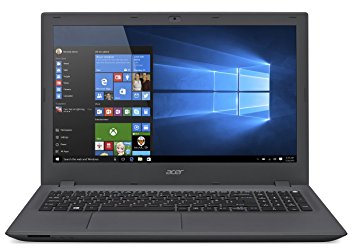 Specification:-
5th Generation Intel Core i5-5200U Processor
15.6 inch Full HD LED-backlit Display
8GB DDR3L Memory and 1TB 5400RPM SATA Hard Drive
NVIDIA GeForce 940M with 2 GB of DDR3 VRAM.
Along with a built-in HD webcam, it also comes with one 2.0 USB port, three 3.0 USB port, and an HDMI port
802.11ac WiFi and HDMI Port with HDCP support.
2. Apple MacBook Pro MJLQ2LL/A
Most software engineer's who purchases Apple MacBook Pro is totally excited with the 15.6 Inch Retina display, controlled by Intel Iris Pro Graphics in a screen resolution of 2880 by 1800. Furthermore, getting you an I2.2GHz quad-core Intel Core i7 with Turbo Boost up to 3.4GHz, 16GB 1600MHz memory, and 256GB PCIe-based flash storage implies that you have a supposed fresher era of processor and graphics to do intense programming work. This makes everything feels quick, including boot-up times, application startup, running applications, tearing music CDs, and other demanding work
One of the drawbacks of this laptop is its high price & you cannot upgrade RAM(if needed, when you go for 8GB variant), but this model and brand are durable and reliable, and yes it has long battery life.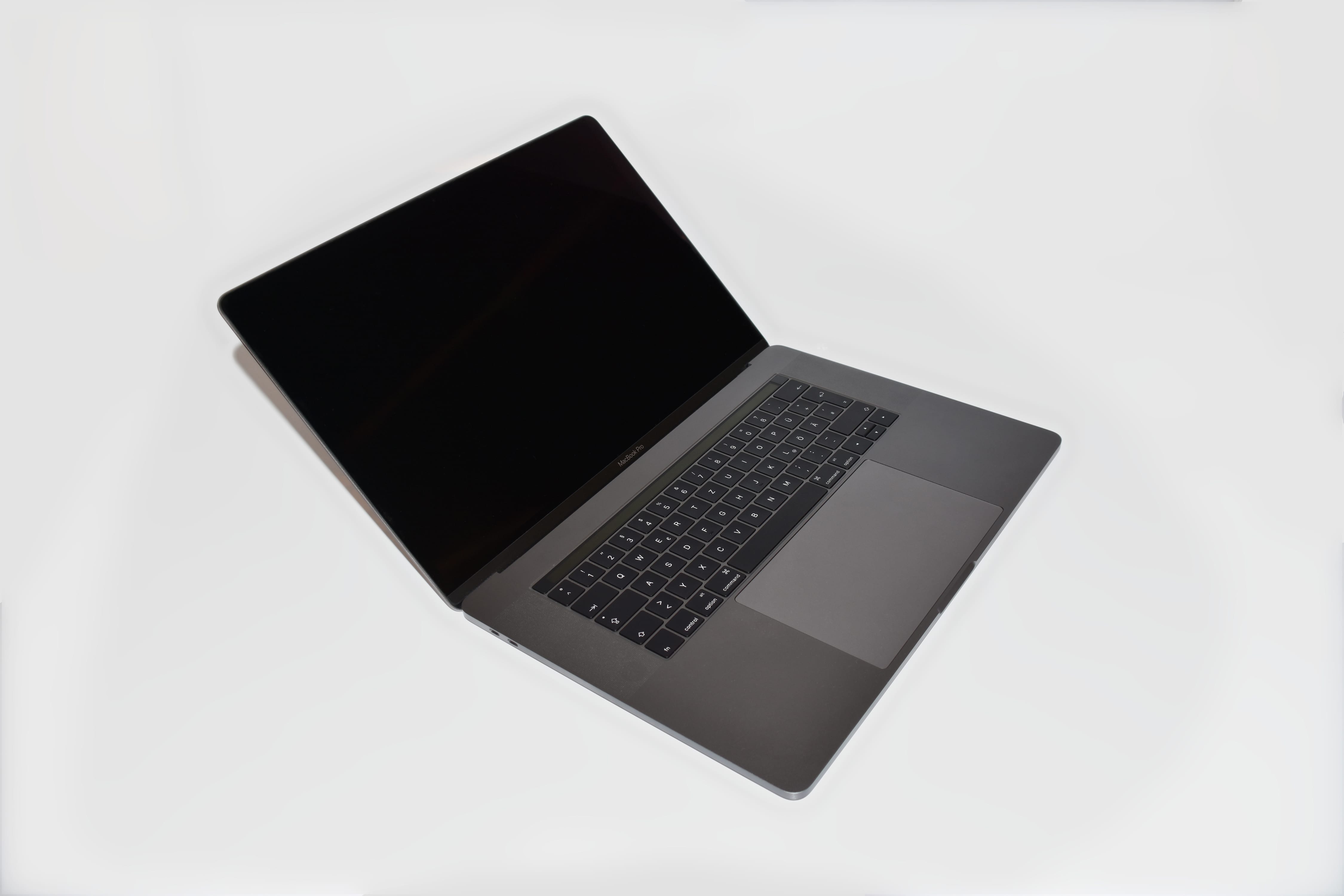 3. Lenovo ThinkPad E560 – Low Budget laptop for Developers
Lenovo ThinkPad E560 has a very durable build quality and it is also a very budget friendly laptop for developers. It's not a top-of-the-line laptop, but if you have started college or if you are under a tight budget, this is the one for you. Inside is an Intel Core i5 6th generation processor and 8GB of RAM which is enough for web developers or mobile app developers.
Specifications:
Intel Core i5-6200U (2.3GHz, turbo up to 2.8GHz)
8GB DDR3 RAM
240GB solid state drive
15.6-inch 1366x768 display
Its Drawback is it doesn't have 1080p display resolution, but has a good battery life of up to 9 hours.
4.Dell XPS 13
The XPS 13 ships with Ubuntu pre-installed and is a top-of-the-line ultrabook, with specs similar to the MacBook Pro 13", but half a pound lighter.Intel processors behind that eye-dropping display and punchy keyboard you can enjoy typing on.
Specifications:
2.7GHz Intel Core i7-7500U (dual-core, 4MB cache, up to 3.5GHz)
8 GB DDR3 RAM
256 GB SSD
13.3-inch Touchscreen Display
Intel HD Graphics 620
5.HP Pavilion 13-s128nr
HP Pavilion 13-s128nr is one of the best laptops for programming from HP which comes with some loaded features and will be just fine for you to accomplish your job that will also fit your pocket. With a mediocre price and stylish design, this model from HP attracts all new programmers as it comes with great portability and an enhanced overall performance from the previous versions.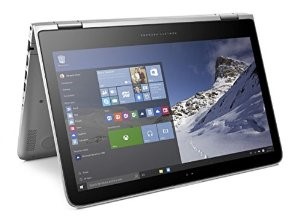 Specifications
i5-6200U Processor 2.3 GHz Turbo up to 2.8 GHz
8GB DDR3L SDRAM Memory and 128GB Solid-State Drive
13.3-inch WLED-backlit touchscreen
Up to 11 hours and 45 minutes of battery life
3 USB ports, two 3.0 and one 2.0 USB port.
Upgraded to Windows 10 OS
6.Microsoft Surface Book – Convertible Laptop for Developers
The Microsoft Surface Book is a tablet and laptop made by Microsoft. The 13.5-inch touchscreen of the Surface Book, when attached to the keyboard makes it a laptop, and when detached, it becomes a Windows tablet. With an Intel Core i5 6th generation processor, 8GB RAM, NVIDIA graphics card and a 13.5-inch PixelSense display, Microsoft has made a device that showcases everything that Windows 10 can do. Due to this, this makes an excellent laptop for developers in 2017.
But the main drawback of this device is its high price. While high-powered configurations are available, the Surface Book is still very expensive and have long battery charging time.
Specifications
Intel Core i5-6300U (2.4GHz, turbo up to 3GHz)
8GB DDR3 RAM
256GB solid state drive
NVIDIA graphics card with 1GB GDDR5 VRAM
13.5-inch 3000x2000 PixelSense touchscreen display
7. Acer Aspire S13 - Budget Friendly Laptop
The Acer Aspire S13 is a good cheap laptop for developers in 2017 with a thin and light design.It has a plastic chassis which feels good to touch and it has a thin design which keeps it lightweight and portable so that you can carry it around with you everywhere.
If you work in a dimly lit room, the Acer Aspire S13 has a backlit keyboard so that you can type easily. Acer Aspire S13 has great battery life with Windows 10, that is more suitable for portability and long working hours from your desk. The slimness, good battery usage, and full HD screen will suit for most of the programmers and developers who look for the cheap and best laptop for programming.
Specifications:
6th Gen Intel Core i5-6200U 2.3 GHz processor
256GB SSD
8GB DDR3 RAM
1080p Full HD display with 13.3-inch screen
Its Drawback is touchware is not up to the mark, and have pre-installed bloatware
8. HP Spectre Laptop -13t
The HP Spectre 13 has a sharp, thin, ultrabook design, high-end upgrade options, a great keyboard, and an extra-wide touchpad.It is an excellent all-around ultrabook, with a great keyboard, display, and battery life.
Specifications
Windows 10 Home 64
7th Generation Intel® Core™ i5 processor
8 GB memory; 256 GB SSD storage
Intel® HD Graphics 620
13.3" Diagonal FHD display
9 .Lenovo Y700- Gaming/ programming laptop
Though this Lenovo Y700 is more famous as a gaming laptop but with its super quality software and hardware make it effective in use for programming as well. It comes with a strong performance and attractive look but with a mediocre battery life. Again as modern gaming keyboards, it has chicklet keys which are well spaced and comfortable. Even its storage capacity is also appreciable.
Specifications
15.6 inch HD display with Intel Skylake
NVIDIA GTX 960 M graphics
6 GHz Intel Core i7-6700 CPU
16 GB DDR3L SDRAM and 1 TB 5400 rpm HDD hard drive
Windows 10 and supports oldest
Integrated thermal fans keep things nice and cool
Its battery life is not high plus keypress feels light.
10.ASUS ROG STRIX GL502VM
Even though it is a gaming laptop with high-end specifications, it is not thick and it is very light. The ASUS ROG STRIX GL502VM is ultra-portable and it has a powerful quad-core Intel Core i7 processor with the latest NVIDIA GTX 1060 graphics card which makes it very powerful for resource hungry projects like simulations and graphics design.
Because of its new hardware and technology, it generates less heat and provides better battery life.
Specifications:
Intel Core i7-6700HQ (2.6GHz, turbo up to 3.5GHz)
16GB DDR4 RAM
1TB HDD
NVIDIA GTX 1060 with 6GB GDDR5 VRAM
15.6-inch 1080p display
Cons: Fans can get loud under load & comes with bloatware