Whether you are on a Windows PC or using Apple's Mac, You've heard it a thousand times: you need antivirus protection, Mac needs it. Windows PCs need it. Linux machines need it. Modern antivirus apps have gotten so easy to download and run that you barely need to do anything at all. Plus you can get some of the best ones for free.
Why you need antivirus and why do you need it?
Unless you've got some sort of security software installed, your Windows PC or laptop is vulnerable to viruses, malware, and ransomware. The best solution is to install antivirus protection, and you'll be pleased to hear it doesn't have to cost you loads, and some of the antiviruses are free also.
Antivirus software detects, and then prevents, disarms or removes malicious programs or malware, often referred to as 'viruses'. Antivirus doesn't offer a perfect solution to the problem of malware, but it is a critical first step to securing your PC or laptop. To help prevent viruses infecting your PC you must install antivirus, and then regularly update your antivirus software. All the antivirus software reviewed here will update automatically.
Free vs. Paid Antivirus Software
As you search for the best antivirus software, you're going to run into free software that claims it is as capable as paid programs. If you were to rank antivirus software categories into three different tiers, you'd find free software in the bottom tier, with the least functionality and protection. Although free software can be enticing, free antivirus protection is not as capable as paid software. All free programs can scan for viruses, but only some of them scan for malware automatically and offer real-time protection or browser add-ons to help you avoid bad links. Most advanced features are limited to paid antivirus programs.
One annoyance of free antivirus software is that each program displays ads for the full, paid version of the product. This doesn't detract from the free version's performance or capability, but it can be distracting and annoying. Some programs even immediately launch your web browser and link to their company's website if you click on a feature that isn't available in the free version, which may be a minor distraction but is annoying nonetheless.
Perhaps the biggest frustration with even the best free antivirus programs is the general lack of support available from the developers. Paid programs generally offer extensive technical support, allowing you to contact the manufacturer via email, phone, and live chat. Free programs generally leave you fending for yourself with user manuals or a knowledge base in which you have to comb through information before you find helpful material specific to you.
Here is a list of few antiviruses
Recommended for multi-year, multi-users
Accurate
Great value for money
Prone to false-positives
In a world packed with free security software, Bitdefender Antivirus Plus 2017's annual $39.99 fee may look expensive. But there are discounts available – a 3-device, 3-year license costs $119.99 – and you do get a lot for your money.
Bitdefender's engine is one of the most accurate and reliable around, for instance, loved by all the big independent testers.
Web filtering blocks access to malicious sites, a secure browser keeps your online financial transactions safe, and there's a password manager which auto-completes credit card details in web forms.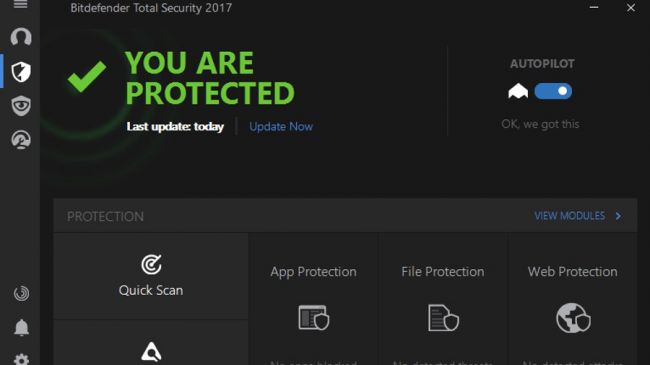 Avira (Windows, Mac) (Free/Buy)
With a reputation for consistently solid performance and easy-to-use tools, Avira is a great choice. The most recent antivirus test from AV-Comparatives gave the pro version a 99.9% protection rate, and you can bet the free version packs similar power.
Scheduling options are very intuitive, and you can create a number of scans that run throughout the week. Schedule a quick daily scan, and a weekly full scan, and you're set.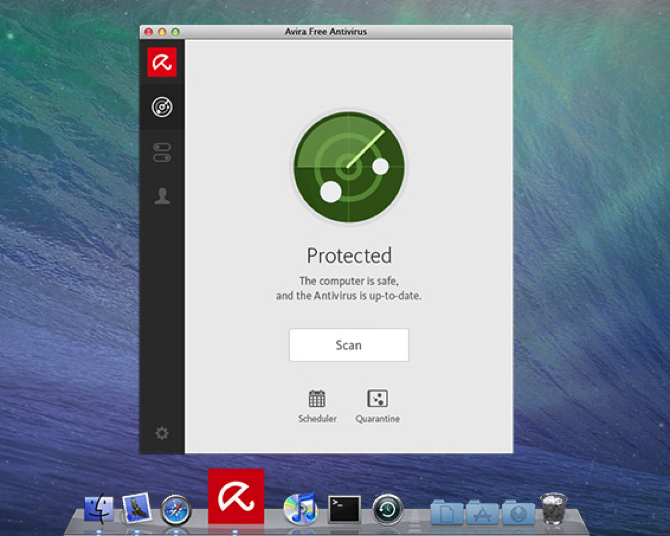 Avast (Windows, Mac)
Although Avast secured a slightly lower protection rating than some other options (99.6%), it's still very high. It has also had relatively low resource usage, making it unlikely to noticeably slow down your computer.
A simple, easy-to-use interface means you don't need an instruction manual to get it set up. Despite ranking slightly lower on threat protection, Avast is a solid choice for anyone looking for a free antivirus. There's a reason it's one of the most popular options out there.
Besides, top free antivirus software like Avast, AVG is also a dependable choice for virus scanning and protection. It's often regarded as one of the few vendors that ship quality features and protection with the free package. However, during the installation process, make sure to keep a close eye on checkboxes. AVG, one of the best free antivirus software around, doesn't interfere much with your operating system and has minimal impact on the boot process.
AVG Free Antivirus doesn't disappoint you and provides you with a solid protection against different kinds of malware. It also protects your online activity by keeping a vigilant eye on emails and websites. Its smart gaming mode makes sure that you enjoy gaming without any disturbance. The other features offered by this free antivirus software for Windows and Mac include spying and data theft protection, a web portal for web protection, no need for personal registration, etc.
Best features of AVG Free Antivirus
On-demand malware scan, wide customization features, website rating
If you've ever considered an antivirus software suite, Kaspersky must have appeared in front of you, claiming to be one the best antivirus solutions in the market. Well, Kaspersky Lab Internet Security 2017 is here to solve all your security needs by bringing a suite that comprises of antivirus, firewall, parental control, spam filtering, phishing protection, etc.
Lavasoft's pro version of Ad-Aware scored a 99.3% protection rate in recent tests, making it a solid contender. And while that version did tend to use more resources than other antivirus options, it's still a great choice for Windows users. Its focus on anti-adware and anti-spyware features are especially nice.
Comodo's free download, available for both Windows and Mac, includes antivirus and firewall capabilities that are designed for small businesses, but available to private users via a free version (with no limit on how long you can use it). The interface is sharp and task-oriented, the options for control are diverse, and Comodo has a great suite of tools for sole proprietors and busy personal computers alike.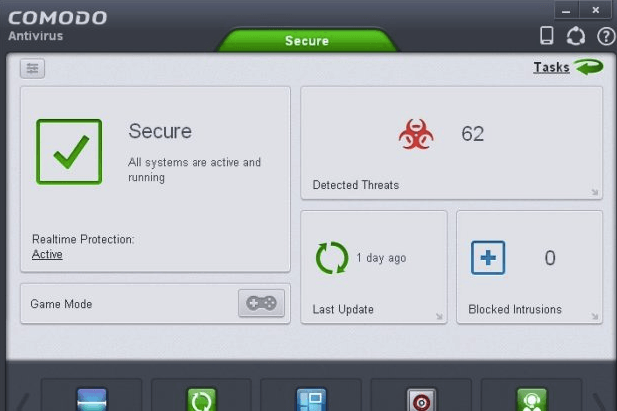 360 Total Security gets high marks for its sheer amount of choices. Antivirus, anti-malware, and anti-ransomware protection are backed up by multiple engine protection, including cloud scan, system repair, QVMII AI, Avira, and Bitdefender – in other words, it's even compatible with other antivirus software if you prefer their scans more than 360.
But the choices don't end there. System protection includes USB drive, network, file system, and registry defenses, as well as options to scan files at download or on opening. Internet security options include online shopping protection and malicious site blocking. If you want even more options, consider upgrading to the next tier, which is currently also free, but includes more options for patching Adobe and Microsoft products, Wi-Fi security checks, and tools to clean out unnecessary files and improve internet speeds.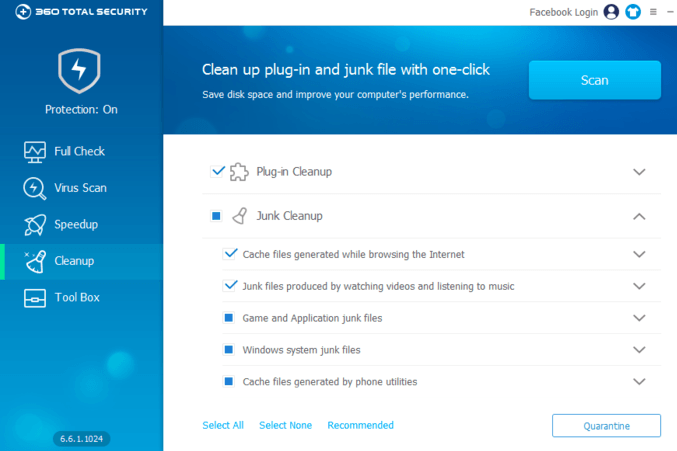 While you'll probably get quite a few nag screens telling you to upgrade to a paid version, Panda does have some advantages. For example, it offloads most of its work to the cloud, freeing up system resources.