I have a list of passengers and I have some filters in the view also to search passenger according to the filter.
I also have a crystal report created for the table(img1).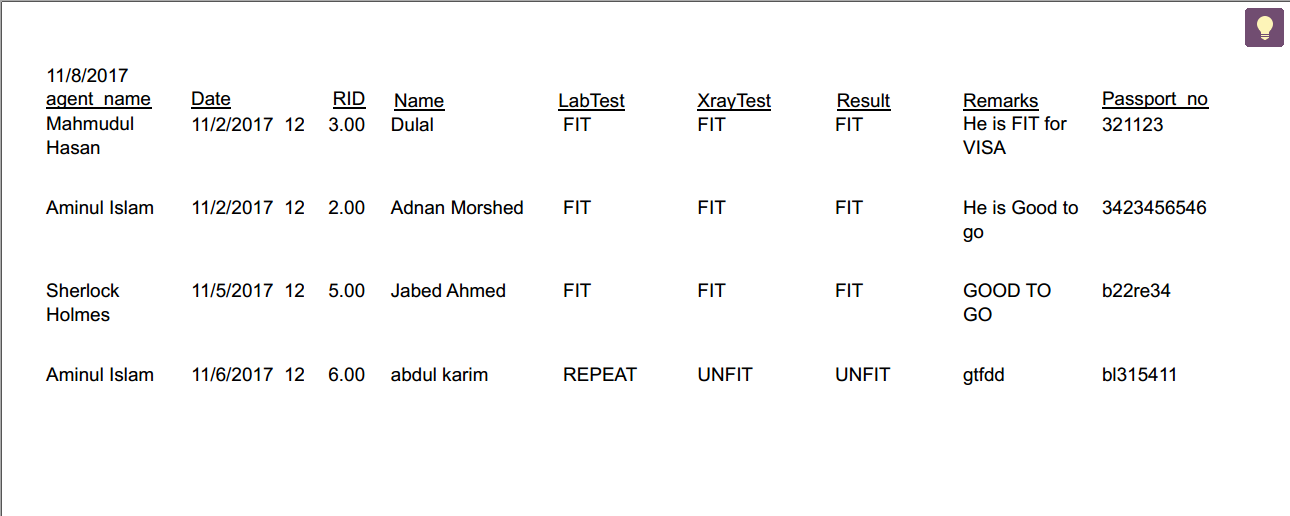 Now what I want is, when I filter the data and search for it, I want to print and get the crystal report of only the filtered data. How can I do that?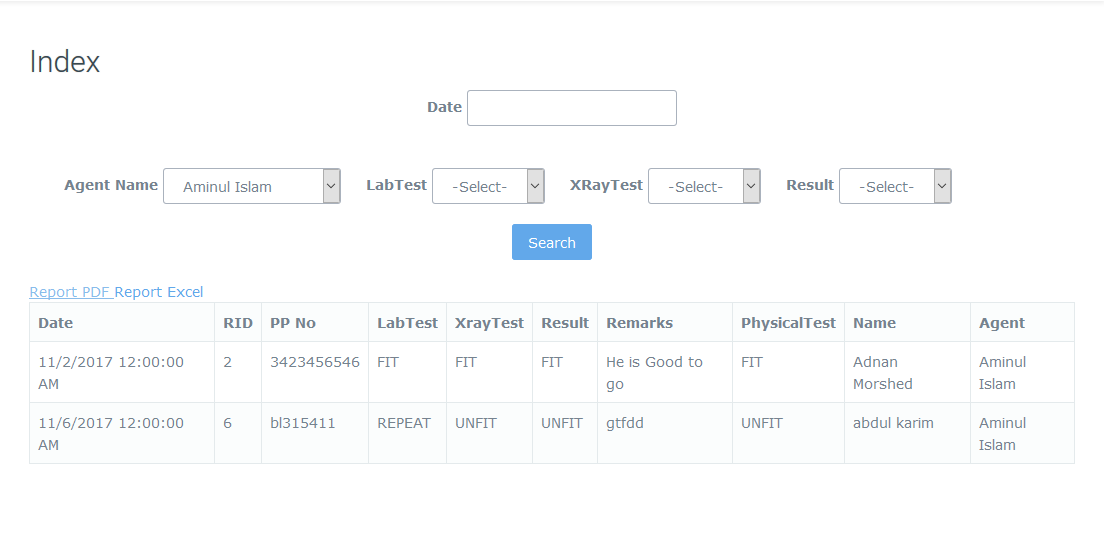 In img3, only the data of the agent named Aminul Islam is being shown here. Crystal report shows the data of the whole table, not the filtered table. Now what should I do?
Asked by:- SalmanZahir
: 4399
At:- 11/8/2017 5:29:10 AM
ASP.NET MVC
Crystal Report
---
2 Answers

Answered by:- pika
1
At:- 11/8/2017 8:29:35 AM Updated at:- 11/8/2017 8:30:00 AM

Answered by:- SalmanZahir
0
At:- 11/8/2017 6:58:45 AM