How to show custom error message in jQuery validate below bootsrap select picker?
I am using jQuery Validate to implement validation in my forms, I am also using Bootstrap selectpciker for dropdown. Validation message placement are correct for all fields except the dropdown, so I would like to know how can I place the validation messsage below dropdown instead of above it using jquery validate?
here is the error in image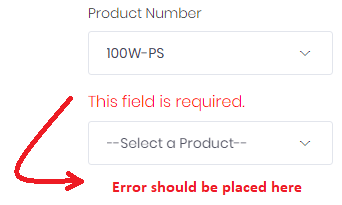 my jquery script for validating form
...