In this article, i am going to mention some website/web applications names, which help a new website gain more traffic or help them optimize their website.
1. Google Analytics:-
One of the well-known tools and very powerful to analyze your website's data and current online user using real-time link etc.
You need to implement it accordingly to understand your visitor interest, traffic source etc.
For indexing your new website you need to submit your website's sitemap to google crawler using Google Search Console, if you haven't created sitemap yet, you can generate it using http://xml-sitemaps.com/ (online sitemap generator tool).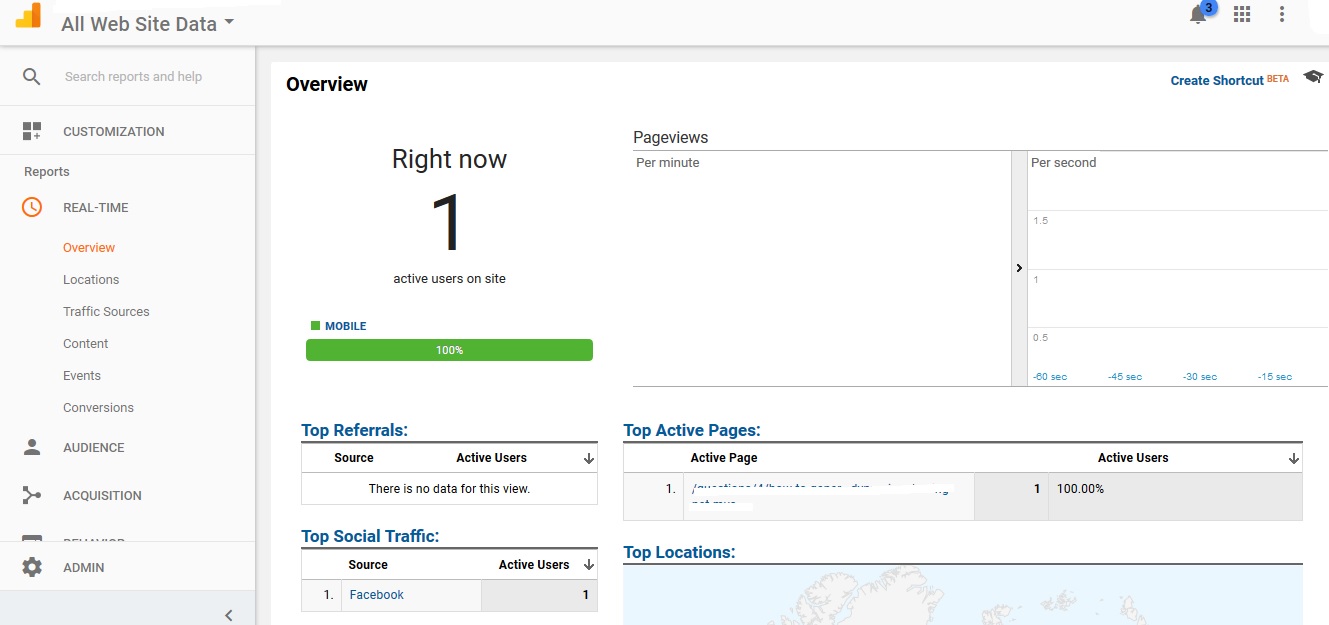 2. SumoMe:-
SumoMe is an online tool that helps a website to grow your its traffic and email list, it is free, and you can install it in a couple of minutes. You just need to enter your website URL and they will ask you to place a javascript code on your website or to install a plugin if you have a WordPress website.
- List Builders: Welcome Mat, Pop-Up, Top bar.
- Fully customizable Social Buttons.
- Heat Maps:  find out if your users are reading your posts and where are they clicking.

It has few free services, you can use free services or pay for pro version which includes Email marketing.
3. HotJar:-
Hotjar is a new and easy way to truly understand your web and mobile site visitors.
Visitor recordings and Heatmaps
Polls, Surveys
4 .Link Collider:-
Link Collider help's us to generate backlinks, facebook share's like using token. You can buy new tokens or earn it by sharing other's website from link collider.
It has numerous SEO tools which can help your website grow traffic.
5. Skyscraper technique:
The skyscraper technique is a popular and effective method, introduced by Brian Dean, to improve search rankings and boost the relevance of your website.
It involves three steps:
Find a linkable asset that you can use again and again, an asset which is both informative and awesome. Authenticity is the 'name of the game' here.
Then improve on what exists by making the content longer with more relevant keywords.
Finally, reach out to the right people: those who work in your niche and have websites similar to yours. Rather than sending random cold emails, it's better to reach out to those who actually have a reputation in the business. Linking to their pages will give you a big boost in traffic.
700+ keyword ideas based on a single keyword
Enter a keyword, and the Keyword Tool provides a huge handful of long-tail keyword opportunities, organized alphabetically.
7.Open Site Explorer:-
The free version of Open Site explorer gives you a quick look a full range of link analysis, including a look at the most impactful links coming your way and your most linked-to pages.
8. QuickSprount website Analyze:-
The QuickSprout tool does a comprehensive look at just about everything: SEO optimization, speed, tags, keywords, social, links, and even competitor comparisons.


9. Schema Creator:-
Customize they way your website appear in search.
Create custom code so that your reviews, events, organizations, and people are displayed the way you want on search pages. Once you've created your schema code, copy and paste to your website, or try the free WordPress plugin for an even easier implementation.
10.Content Proofreader:
Grammarly - As search engine algorithms evolve the weight of the user experience as ranking factor increases and grammar and spelling are a big part of it.
Grammarly corrects over 250 types of grammatical mistakes, while also catching contextual spelling errors and poor vocabulary usage.
11. SEO Site Check Up:
SEO Site check up  runs through fast audit of your website and give you full details related to SEO, speed, advanced SEO, security, of your website, plus shows you how to fix the error also, so for beginners, it is very helpful to know there website's error, page load time etc